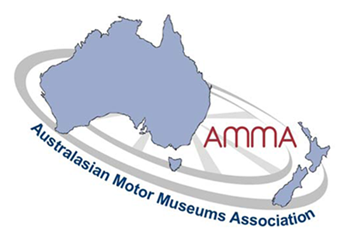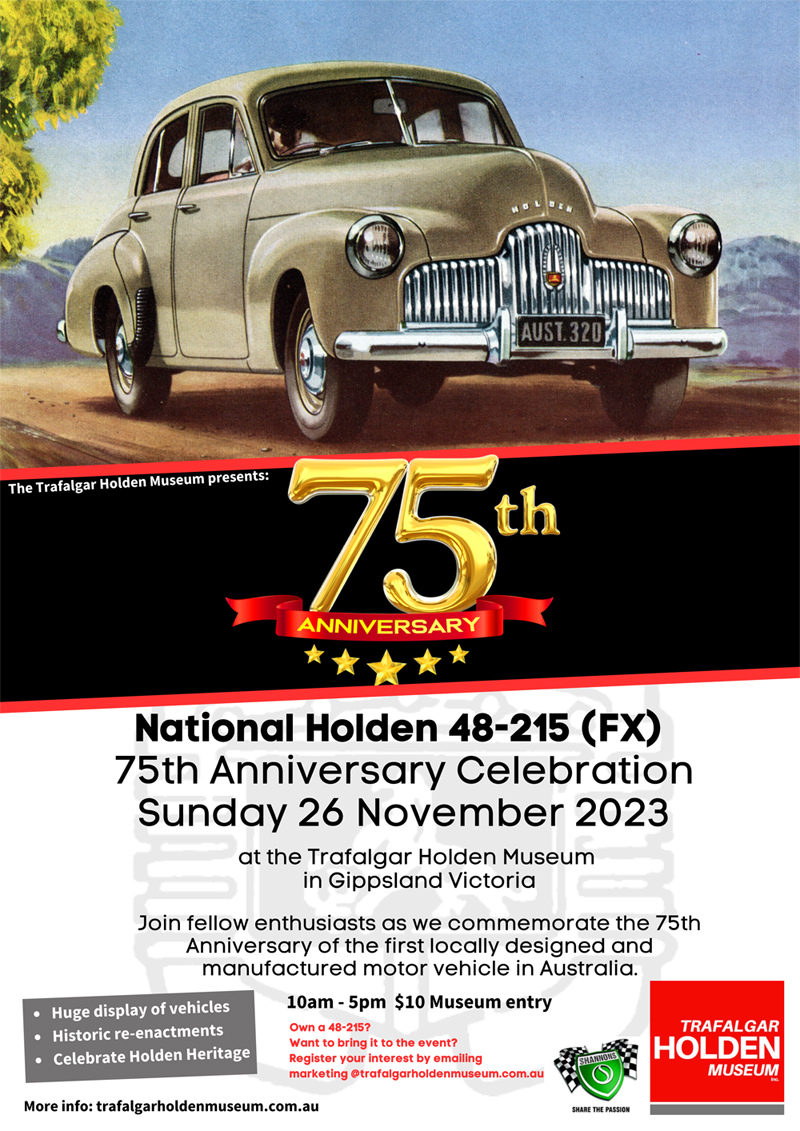 Trafalgar Holden Museum is Having a celebration for the 1st Australian motor vehicle made for Australia in Australia
Further details: Richard Sherman : 0488 995 875
Email: marketing@trafalgarholdenmuseum.com.au
Website: www.trafalgarholdenmuseum.com.au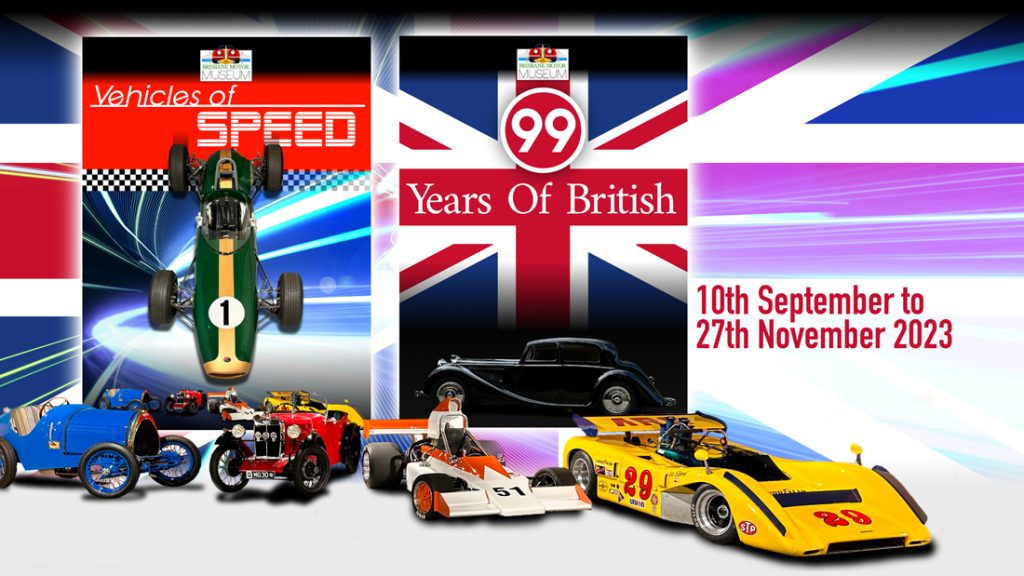 Brisbane Motor Museum, 959 Nudgee Road, Banyo Qld
Mankind's desire for speed is almost timeless. From the horse to the horseless carriage, getting from A to B in the fastest time is an obsession.
Let the Vehicles of Speed exhibit indulge your senses as you explore Tarmac, Rally and Speedway vehicles with engaging stories and video told by the current custodians of these incredible machines.
Further details: Mark Buchanan: 0421 336 091
Gippsland Vehicle Collection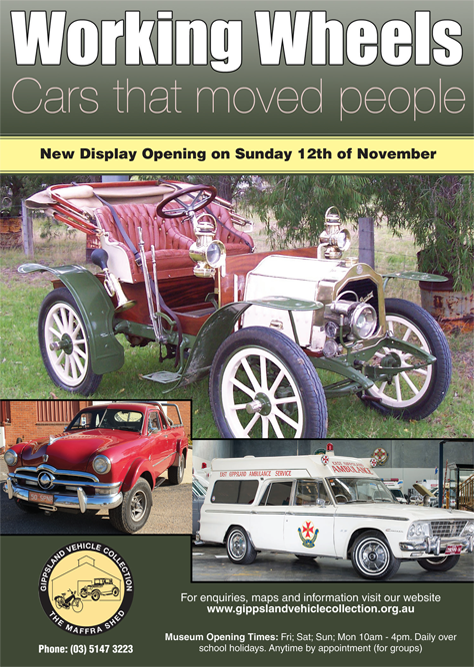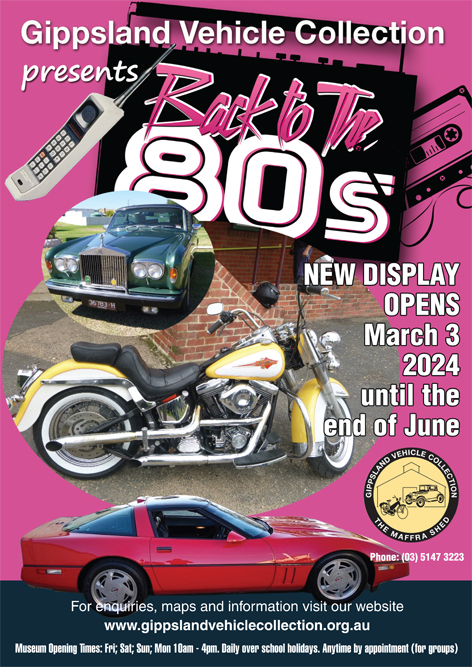 National Transport Museum Inverell N.S.W
69 Rifle Range Road, Inverell NSW 2360​
Phone: 02 6721 2270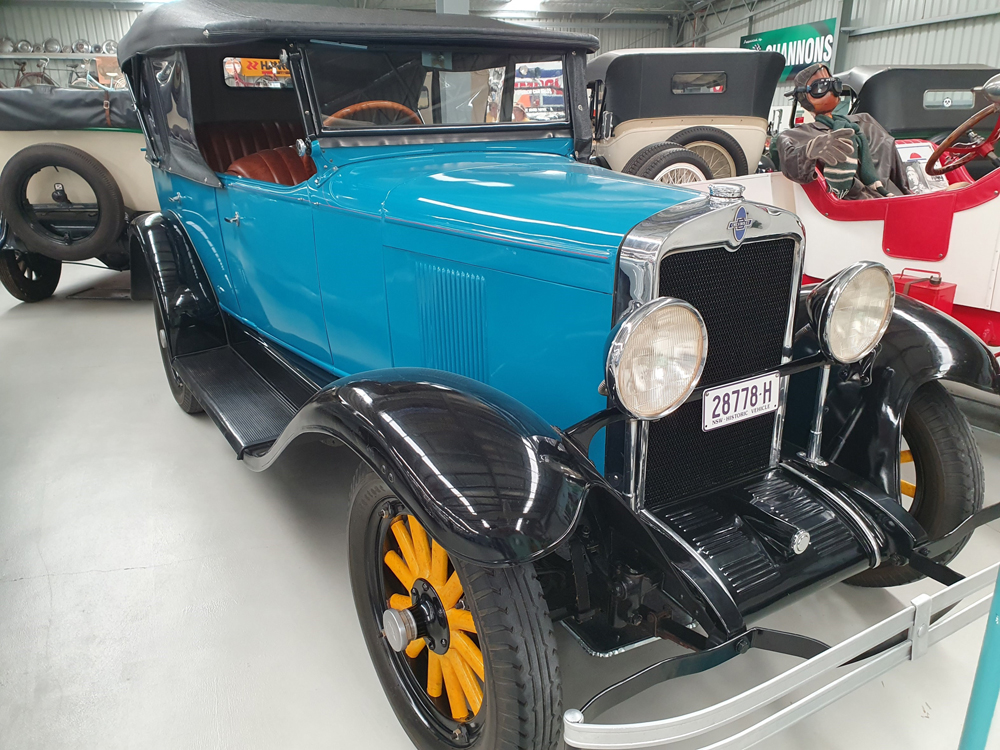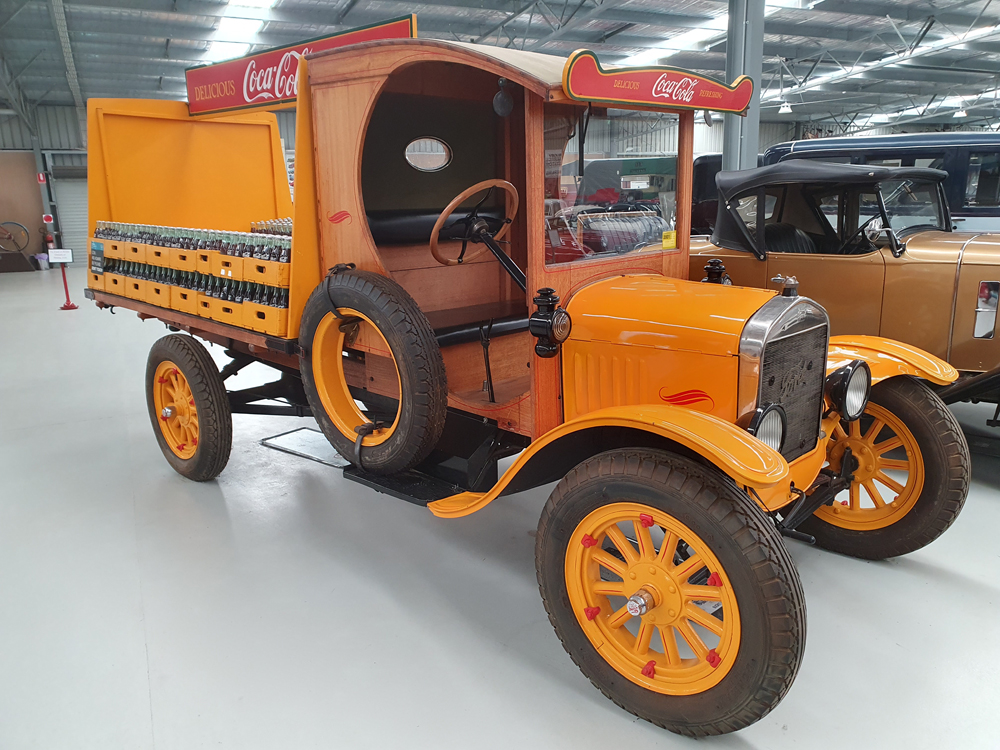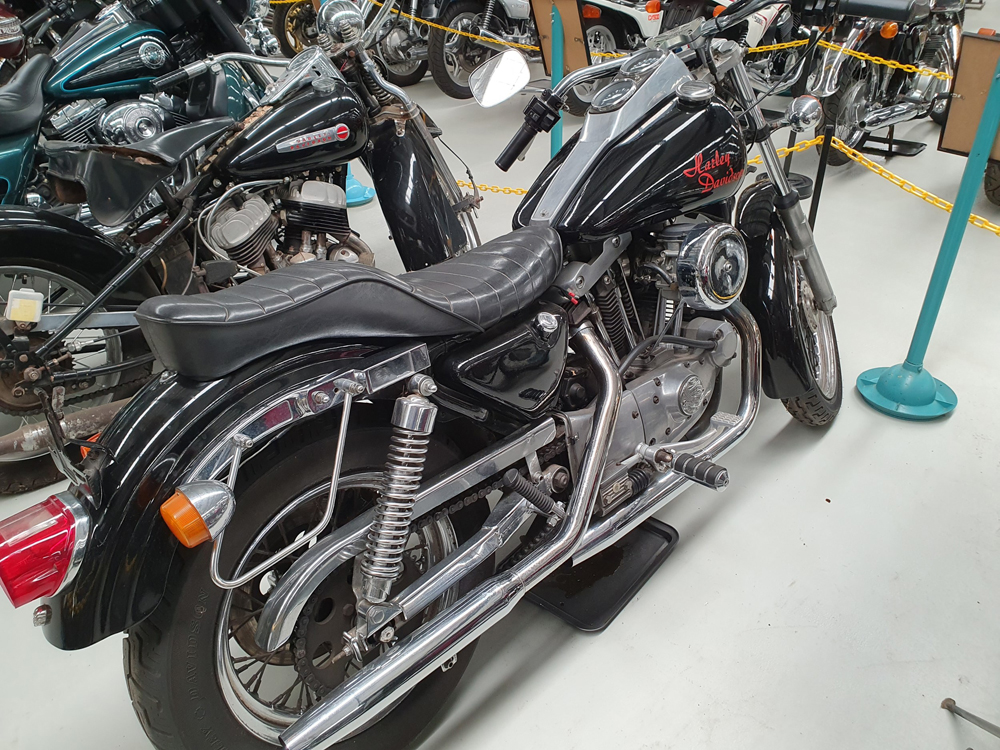 Inverell Transport Museum 1
Inverell Transport Museum 2
Inverell Transport Museum 3
Inverell Transport Museum 4
Inverell Transport Museum 5
On site displays:
Operating Model railroad display
Model Car Display
Doll Display
Gramophone Display
Display of old Sewing Machines
History the Museum is 25 years old
Visit our Website: www.nationaltransportmuseum.com.au
Hillsborough Holden Museum – NZ
683 Egmont Rd – RD2 – New Plymouth New Zealand 4372
Phone: 0274 470 708
Hi everyone! We are excited to announce we have reopened (mostly). Our Mini putt and Museum are now back to normal hours. Please see our website or Facebook page for opening hours. At this point we are still unable to open our cafe, but are working diligently to get this available to you as soon as possible. Our staff have worked very hard ensuring that the equipment is disinfected and cleaned between each use (we've always done this anyway, since we opened in 2017!)
Visit our Website: www.hillsboroughholdenmuseum.co.nz
SUBMIT YOUR EVENT / EXHIBIT
If you are a member of the AMMA please fill out the form below to advise us of your upcoming events or exhibit so that we can then add them to our Calendar.