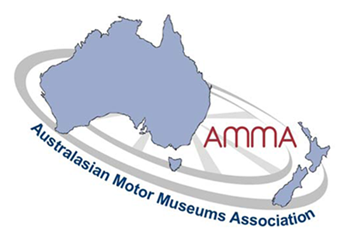 I would like to remind everyone that the World Forum for Motor Museums webinar programme begins Tuesday the 18th January and continues until the 22nd.
You are able to visit the site at any time, and I believe that all papers will be available for a period after that. The World has to come to terms with Co-vid and I urge you all to log in and hear how the rest of the World is coping with this issue. I hope that this webinar in some way will be inspirational for all members.
Please use the following link required to participate – https://worldforumformotormuseums.com/2022-online-world-forum-for-motor-museums-day-1/
Gippsland Vehicle Collection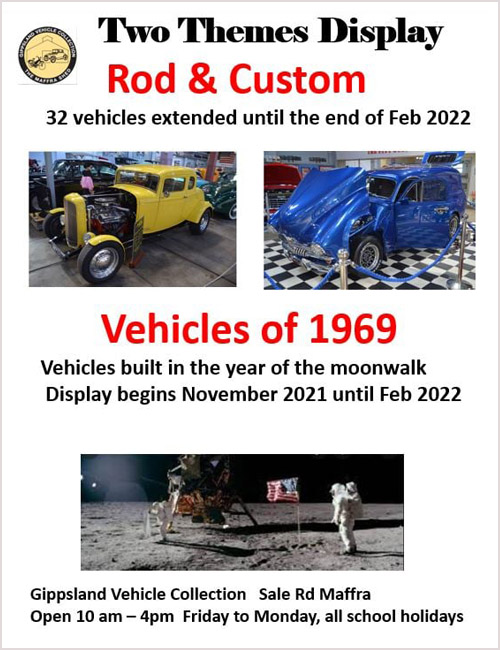 Hillsborough Holden Museum – NZ
683 Egmont Rd – RD2 – New Plymouth New Zealand 4372
Phone: 0274 470 708
Hi everyone! We are excited to announce we have reopened (mostly). Our Mini putt and Museum are now back to normal hours. Please see our website or Facebook page for opening hours. At this point we are still unable to open our cafe, but are working diligently to get this available to you as soon as possible. Our staff have worked very hard ensuring that the equipment is disinfected and cleaned between each use (we've always done this anyway, since we opened in 2017!)
Visit our Website: www.hillsboroughholdenmuseum.co.nz
SUBMIT YOUR EVENT / EXHIBIT
If you are a member of the AMMA please fill out the form below to advise us of your upcoming events or exhibit so that we can then add them to our Calendar.