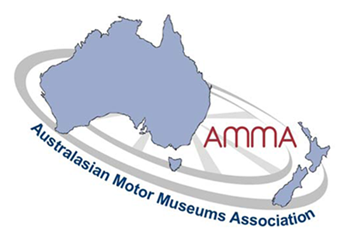 To become a member of the AMMA, an application form will need to be submitted to the committee. You can download the form here.
Upon acceptance by the committee and upon payment of the first annual subscription, the applicant shall become a member of the AMMA.
The various categories of membership are:
Associate – individual person who is indirectly involved, but without voting rights.
Individual – an individual person who is directly involved with voting rights.
Institutional – Museums, private collections, car clubs etc, whom are entitles to one (1) vote per institution.
Corporate Membership – Vehicle manufacturers, Motor Insurance Companies etc, whom are entitled to one (1) vote.
You can email your enquiries to AMMA … colin.kiel@bigpond.com
Members can Log in here to access AMMA Newsletters, Minutes & Documents.
Dear friends and colleagues,
We hope you have enjoyed our virtual conference!
A full overview is now available for your convenience.
You can click on the links below of the presentation you wish to discover.
Feel free to reach out to us if you wish to get in contact with any of the speakers.
You can share the full program or individual session via the direct links:
https://worldforumformotormuseums.com/2022-online-world-forum-for-motor-museums/
Don't forget to also look at our November in person edition: The Future of the Past is Collaboration.
Revs Institute is hosting a joint conference of the World Forum for Motor Museums (WFFMM) and the National Association of Automobile Museums (NAAM) in beautiful Naples, Florida from Wednesday November 9 to Saturday November 12, 2022.
All automotive museum professionals are warmly welcomed to attend this major event that presents a unique and rare opportunity to make contacts and learn with many prestigious auto museums in one place, at one time.
Spread the word and let us grow the community of automotive heritage enthusiast around the globe.
Let us share the invite to our newsletter!
Best regards,
The WFFMM secretariat members.